Posted by Lynnsy Johnson - Saddle Up on Sep 17th 2020
In 1994, a stallion of true greatness was brought into this world. He was a beautiful bay with an equally beautiful soul. He was sired by Holland Ease and his dam was Corona Chick. This horse would go onto be the all time leading sire of money earners with over $63 million at the time of his passing and is now the #2 all time leading sire of money earners just behind First Down Dash. He sired 9 champions and possessed such dignity. Some people would even define him as regal. Corona was smart, kind, and excelled at any task/discipline. No matter what he was put up to, he performed at the highest level and this passed onto his offspring. He was an outstanding horse who is known to have the highest level of success in the industry.
Corona was bred by a man named Robert Etchandy. In 1995 he was purchased as a yearling by a young woman named Celina Molina. She saw so much potential in this horse and fell so in love with him. Celina sent the big bay to a trainer, Jaime Gomez, who guided the horse through his 14-race career. As a three year old stallion, Celina selected the Lazy E Ranch in Guthrie Oklahoma as Corona's new home. He stood their his entire career. From the moment he arrived at the ranch, the staff said they were exposed to true greatness. There became such a desire for his bloodline that it turned into a world wide affair. He had the looks, the smarts, and the skills to make him a perfect horse. He was very intelligent and had jaw dropping willingness to work and please.
In 2001, Corona Cartel was syndicated. There many different people involved in this horse's life and career. They all loved him. His first race, he was ridden by Eddie Garcia. He crossed the finish line on April 19, 1996, but was disqualified for interference. Two starts later, they would win the $180,000 Kindergarten Futurity (G2). and then Ruidoso Downs, saddled by Carlos Lopez. Corona got the win in the $184,640 All American Futurity Consolation. He then returned to Los Alamitos and won the Tiny's Gay Handicap before taking the $1,055,000 Los Alamitos Million Futurity (G1). Corona returned as a sophomore to contest Vandy's Flash Handicap (G3) and PCQHRA Breeders Derby (RG2). He retired from the racetrack with an official record of six wins and earnings of $557,142.
Corona Cartel was a sire of sires. He has 5 sons in the top 25 leading sires of money earners. He is also the #2 leading broodmare sire of 2019. Corona was responsible for more $100,000 - sale yearlings than any other sire throughout the last 22 years. He sired horses that have won AQHA points in halter classes and performance classes.
Corona Cartel was an outstanding horse and sired other outstanding horses. He will forever be legendary and to this day his bloodlines are one of the most sought after lines out there. He was laid to rest in December of 2019 due to old age. He was buried at Lazy E Ranch in Guthrie Oklahoma. The day he passed, many people were left heartbroken. Celina especially. She wrote a beautiful memorial for him that I would like to share at the end of this. This horse wasn't just a horse. He was a dream, a best friend, and a true champion. Corona will be remembered forever and his legacy and lines will live on.
"Corona, No words can describe the pain I am feeling of losing you today. My heart is broken. It hurts. 25 wonderful and amazing years together. A true blessing. I promise I will remain joyful because of all the great memories you leave behind with me. I know your time has come to leave this earth. You have fulfilled your purpose. As we all will fulfill our own someday. Thank you for every moment, every second, every day spent with you. You changed my life completely the day I met you. I was only 21 years old. We grew up together. You were always my hope, my faith, my salvation, my everything. Thank you Corona Cartel for the ride of a lifetime. My boys and I will forever be grateful to God for putting you in our lives. As I know so many other people feel the same including my family. You are loved by many. As Butch said, there will be a hole in the universe that will be hard to replace. You are the king. Thank you to all of you who believed in him as much as I did and still do.
I feel humbled that God picked me to be your partner, your friend, your family. I will always be grateful. Thank you for being a blessing to me. Goodbye my friend. Until we meet again. I love you to the moon and back. You will remain a legend and live in our hearts forever! Enjoy the beauty in heaven with all the great champions!
P.S. Say hello to my mom and brother for me please. Tu eres mi tesoro."
- Celina Molina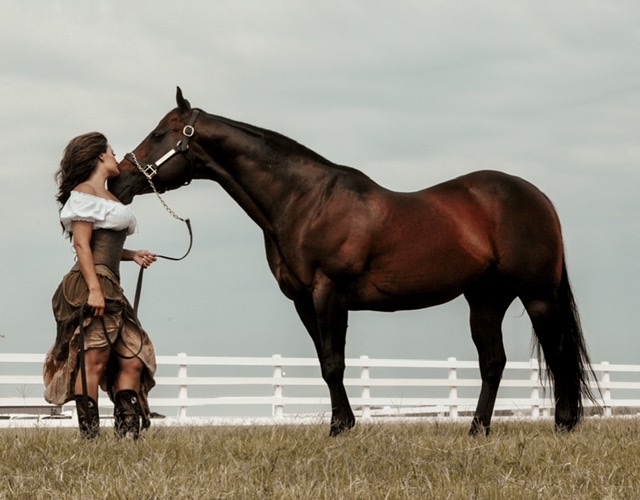 (picture credit: https://www.imdb.com/name/nm6622930/mediaviewer/rm... )